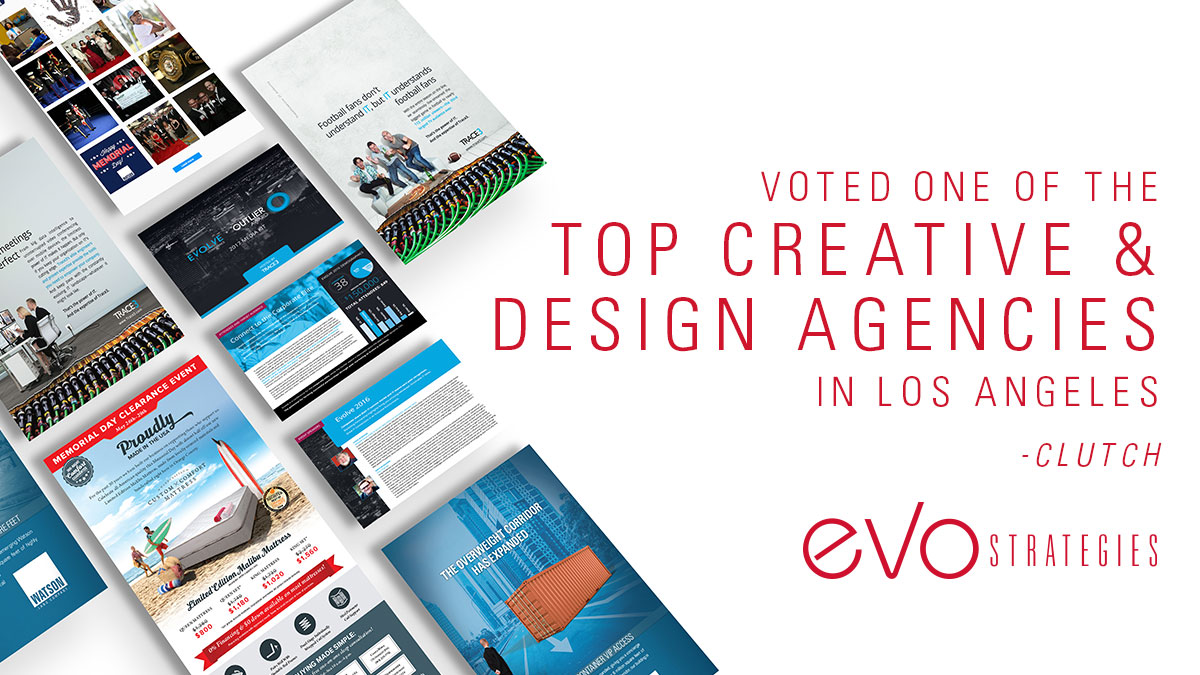 Here at Evo Strategies, we are very committed to giving our clients the absolute best care possible. We are very pleased to hear of our recent reviews on Clutch's website! Our clients have rated us with a near perfect 4.9 out of 5 stars! Clutch is a Washington, D.C. based ratings and reviews marketplace. Clutch independently reaches out to our past clients, primarily through phone interviews, to obtain reviews on the quality of our performance. We are very excited to see that our clients have rated us so highly that we've become one of Clutch's top Graphic Design Agencies in Los Angeles!
Ensuring that our work is of the highest quality is integral to our business, we work tirelessly to keep our customers happy. It is important to continue to stay competitive in the fields of marketing and advertising, as these are extremely dynamic industries. Here are a few excerpts from our reviews of our clients describing their experience with our cutting-edge products:
 "The reaction we've gotten has been very positive, with several of our competitors asking who we use."

"I've been doing this for 30 years and it's the first time I've had a book like that. We continue to use it to this day."

"Having that brand architecture had an indirect but very impactful effect. After we had the brand and messaging well-defined, it was much easier to grow and scale the business into a number of different directions and quickly anticipate marketing, PR or communications types of efforts that we would need to attach to it."
We passionately believe in equipping our clients with the right tools to tackle the ever-changing landscape of 21st-century business interactions. Along with this need, we know that customer service is of the utmost importance. When a client works with Evo Strategies, we want to show them how important each client truly is to us. We treat every one of our clients with this level of care, new and old!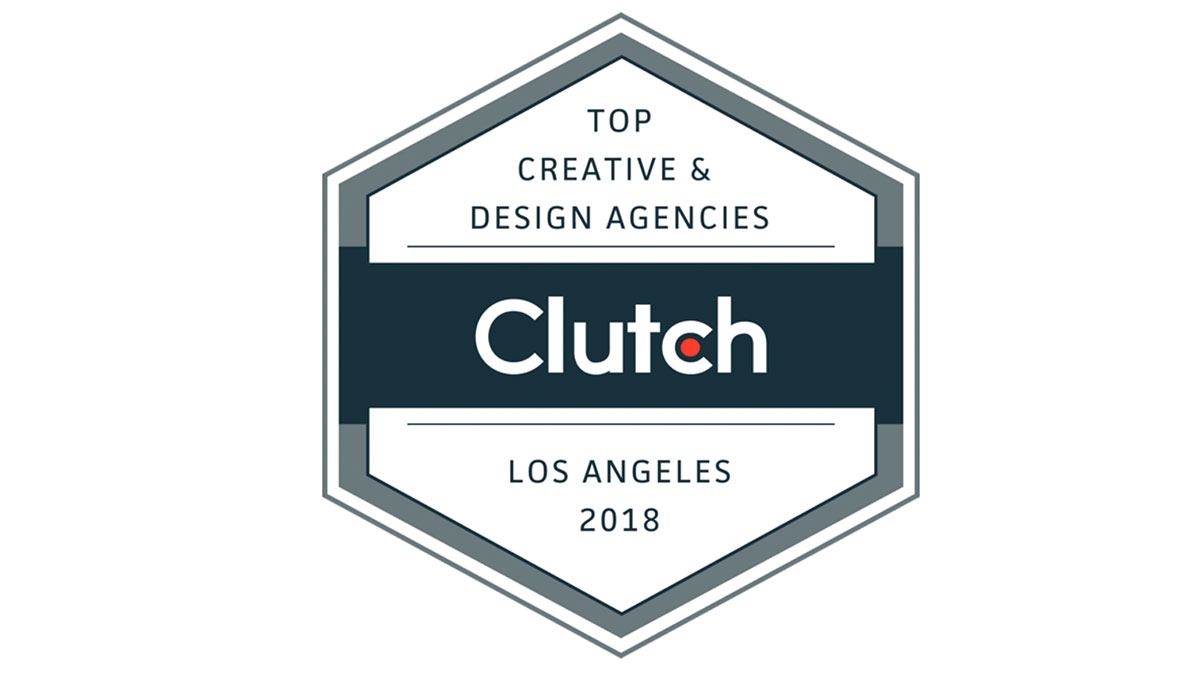 Tags: award winning, clutch award, creative agnency, design award, graphic design, LA design agency, marketing agency, top agency 2018, Top LA Agency, top marketing agency