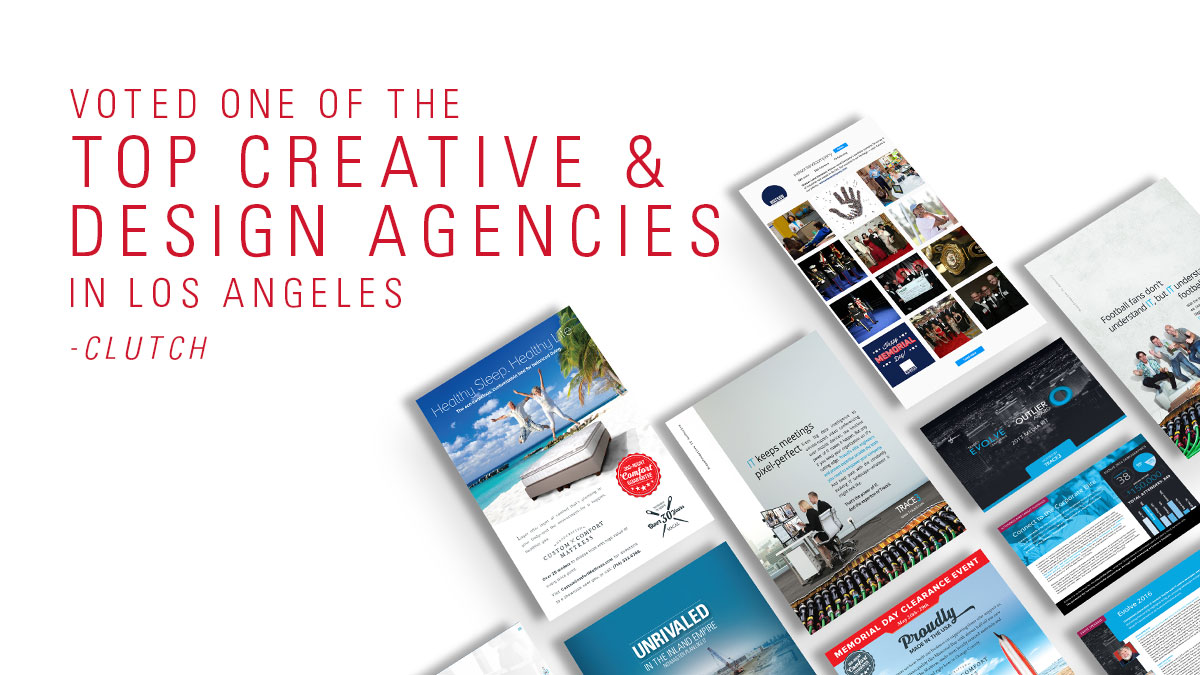 We are not your typical marketing and advertising agency! At Evo Strategies, we are passionate in helping our clients reach their goals with research-backed marketing strategies, cutting-edge website designs, stunning print and digital advertising. We love partnering with different clients and taking on new challenges to help us improve our strategies.
With over a decade of experience in the industry, it is safe to say that we have seen most, if not all, kinds of clients and collaboration. We continue to push the boundaries when it comes to delivering advertising and marketing services, and today, our efforts were rewarded.

Our company is excited to announce that we have been named as a leading advertising agency in Los Angeles by Clutch! Here is our  Vice President and Senior Account Manager Athena Bond to receive this award:
"This award is such an outstanding surprise and honor! This recognition is motivating and humbling— a reminder that the work we do on behalf of our clients, day-in and day-out, matters.
However, Evo Strategies wouldn't be where it is today if not for our incredible team members and amazing clients, so this award is equally extended to all of them. Our deepest gratitude to all for being a part of the EVO story!"
For those who don't know Clutch, they are a B2B resource for buyers looking for the best company to hire and for businesses seeking qualified leads and new projects.
Looking for an award-winning agency to help with your advertising and marketing? Look no further, Evo Strategies is here to help! Contact us today and let us help you succeed.